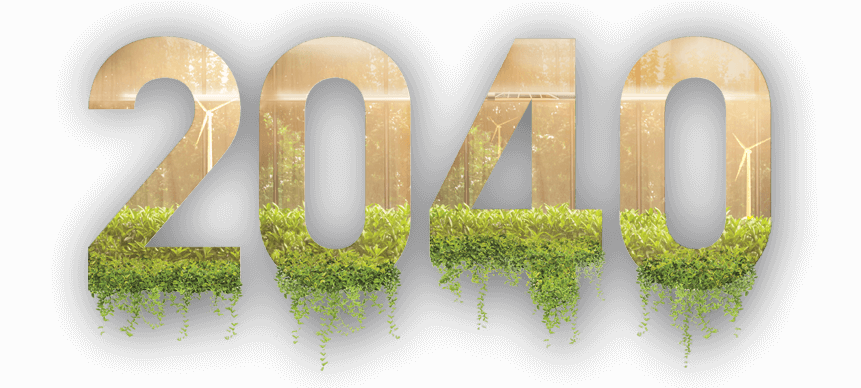 "A compelling vision... let yourself be inspired"
Christiana Figueres, Lead Negotiator, Paris Climate Agreement
"Entertaining & uplifting"
The Hollywood Reporter
Available from all good retailers in-store and online.
Host Your Own Community Screening
Would you like to organise a screening of 2040 for your local school, community or workplace?
Host a Community Screening Now
Rent or Own 2040 on Digital Now
Join the Regeneration
2040 is a hybrid feature documentary that looks to the future, but is vitally important NOW! Award-winning director Damon Gameau (That Sugar Film) embarks on journey to explore what the future could look like by the year 2040 if we simply embraced the best solutions already available to us to improve our planet and shifted them rapidly into the mainstream. Structured as a visual letter to his 4-year-old daughter, Damon blends traditional documentary with dramatised sequences and high-end visual effects to create a vision board of how these solutions could regenerate the world for future generations.
#WhatsYour2040
Join the Regeneration and Activate Your Plan Now!
Funders & Partners
Funders
Major Philanthropic Donors
The Caledonia Foundation, The Intrepid Foundation, Nine Links Foundation, Paradice Family Foundation,
Wilson Foundation, Bill Manos, Gretel Packer, Rebel Penfold-Russell, Joan Darling,
Rebecca Gorman & John Sevior, Yulgilbar Foundation
View the full list of philanthropic donors on the FAQ page.
Impact Partners
Carbon8, Cool Australia, Ecosia, Foundation for Young Australians, Fossil Free, Greening Australia,
Greenpeace Asia Pacific, Intrepid Travel, OzHarvest, Project Drawdown, Purpose, Small Giants,
The Climate Foundation, The Next Economy, The Regrarians, Ylab, Australian Community Gardens Directory
Carbon Management Partners
96 Bangalow, Biodiverse Carbon, Greening Australia, Infinite Earth, Intrepid Travel, Veridium Labs
Learn more about how we offset our carbon emissions on the FAQ page.
Produced by
Distributed by
The Regeneration is global movement committed to learning about, contributing to, advocating for and investing in regenerative solutions that improve the wellbeing of the planet, all people and all living systems. There are so many solutions available to some of our biggest dilemmas. It's time to shine a light on them and take action.
JOIN THE REGENERATION AND ACTIVATE YOUR PLAN NOW!
Sign up to hear more about 2040 and other Madman films.

© 1996-2023 Madman Entertainment Pty. Ltd. All rights reserved. Level 2, 289 Wellington Parade South, East Melbourne, Victoria, Australia 3002. Ph. (61-3) 9261 9200.
Madman acknowledges the Traditional Owners, the Wurundjeri and Boon Wurrung people of the Kulin Nation, on whose land we meet, share and work. We pay our respects to Elders past and present and extend our respect to Aboriginal and Torres Strait Islander peoples from all nations of this land. Aboriginal and Torres Strait Islander people should be aware that this website may contain images or names of people who have since passed away.