"An elegant, beautiful, moving film"
Vox
"It's one of the best films of the year"
Mercury News
"An exceptional film of empathy and vision."
BBC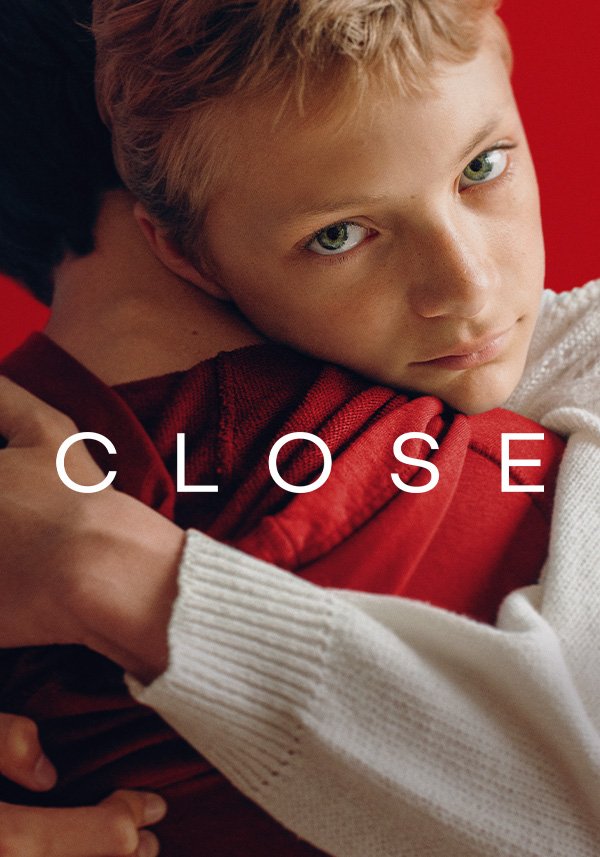 A film by Lukas Dhont
Leo and Remi are 13-year-old best friends who do absolutely everything together. But when they start a new school and their closeness is put under scrutiny, their bond is suddenly, tragically torn apart. Winner of the Grand Jury Prize at the Cannes Film Festival, Belgian Lukas Dhont's second film is an emotionally transformative and unforgettable portrait of the intersection of friendship and love, identity and independence, heartbreak and healing.
Cinematographer Frank van den Eeden captures a child's eye view of the world, bursting with colour and light. The script (written by Dhont) is so economical, and the acting so beautifully natural that Close feels less like a drama than a tapestry of fragments from a candid documentary.
Close is a touching coming-of-age drama and an unspeakably tender study of young friendship and grief.
Suicide themes | Runtime: 104mins
Other Films You Might Like

Join our mailing list to keep up to date with the latest films from Madman.
© 1996-2023 Madman Entertainment Pty. Ltd. All rights reserved. Level 2, 289 Wellington Parade South, East Melbourne, Victoria, Australia 3002. Ph. (61-3) 9261 9200.
Madman acknowledges the Traditional Owners, the Wurundjeri and Boon Wurrung people of the Kulin Nation, on whose land we meet, share and work. We pay our respects to Elders past and present and extend our respect to Aboriginal and Torres Strait Islander peoples from all nations of this land. Aboriginal and Torres Strait Islander people should be aware that this website may contain images or names of people who have since passed away.
Want more Madman?
Subscribe today and keep up to date with all the latest news from Madman Entertainment.