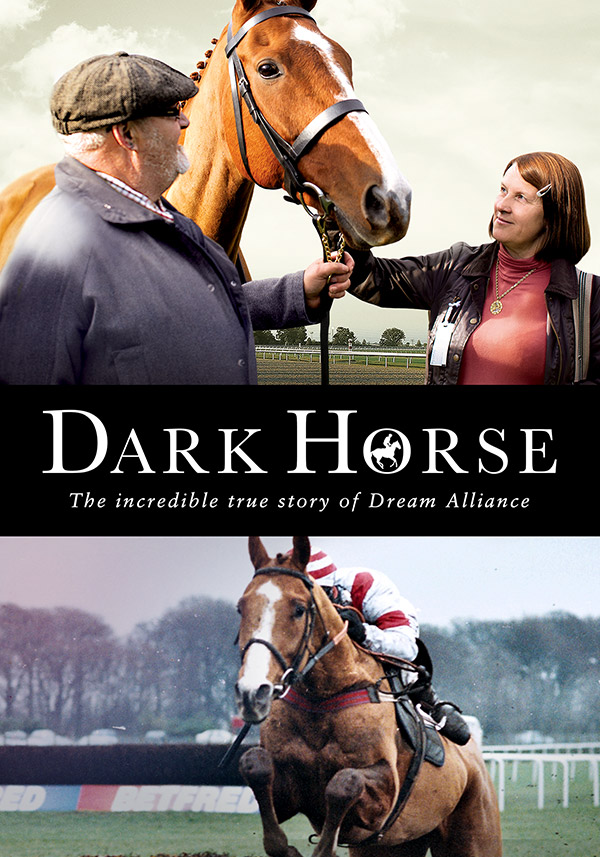 An inspirational and life-affirming rags-to-riches true story of a barmaid who bred a champion racehorse.
Set in a former mining village in Wales, Dark Horse is the inspirational true story of a group of friends from a working men's club who decide to take on the elite 'sport of kings' and breed themselves a racehorse. Their young foal, raised on nearby waste-land, grows into an unlikely champion, beating the finest thoroughbreds in the country, before suffering a near fatal accident. Nursed back to health by the love of his owners - for whom he's become a source of inspiration and hope - he makes a remarkable recovery, returning to the track for a heart-stopping comeback.
Join our mailing list to keep up to date with the latest films from Madman.
© 1996-2023 Madman Entertainment Pty. Ltd. All rights reserved. Level 2, 289 Wellington Parade South, East Melbourne, Victoria, Australia 3002. Ph. (61-3) 9261 9200.
Madman acknowledges the Traditional Owners, the Wurundjeri and Boon Wurrung people of the Kulin Nation, on whose land we meet, share and work. We pay our respects to Elders past and present and extend our respect to Aboriginal and Torres Strait Islander peoples from all nations of this land. Aboriginal and Torres Strait Islander people should be aware that this website may contain images or names of people who have since passed away.
Want more Madman?
Subscribe today and keep up to date with all the latest news from Madman Entertainment.