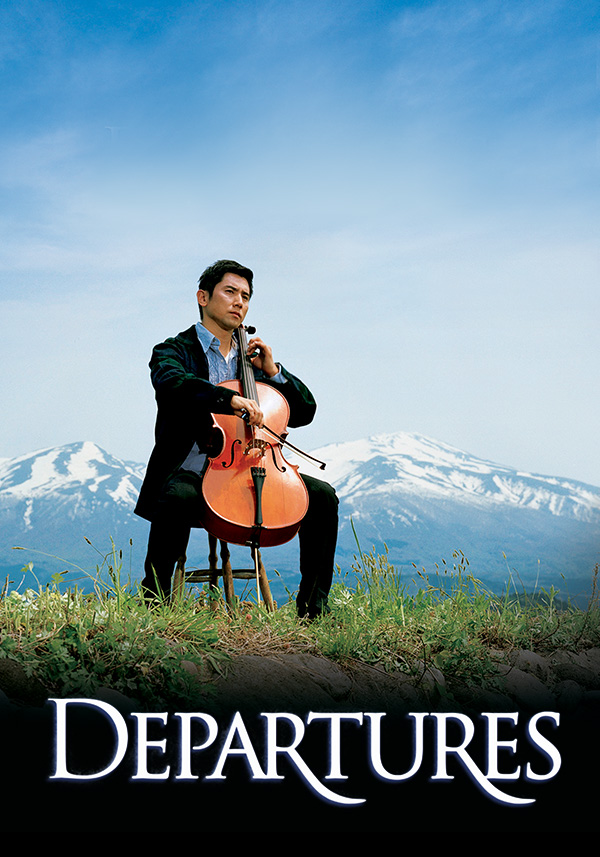 The gift of last memories.
Academy Award® winner for Best Foreign Language Film, Departures is a delightful journey into the heartland of Japan as well an astonishingly beautiful look at a sacred part of Japan's cultural heritage.
Departures follows Daigo Kobayashi, a devoted cellist in an orchestra that has just been dissolved and who is suddenly left without a job. Daigo decides to move back to his old hometown with his wife to look for work and start over. He answers a classified ad entitled "Departures" thinking it is an advertisement for a travel agency only to discover that the job is actually for a Nokanshi, a traditional funerary celebrant who prepares bodies for entry into the next life.
Join our mailing list to keep up to date with the latest films from Madman.
© 1996-2023 Madman Entertainment Pty. Ltd. All rights reserved. Level 2, 289 Wellington Parade South, East Melbourne, Victoria, Australia 3002. Ph. (61-3) 9261 9200.
Madman acknowledges the Traditional Owners, the Wurundjeri and Boon Wurrung people of the Kulin Nation, on whose land we meet, share and work. We pay our respects to Elders past and present and extend our respect to Aboriginal and Torres Strait Islander peoples from all nations of this land. Aboriginal and Torres Strait Islander people should be aware that this website may contain images or names of people who have since passed away.
Want more Madman?
Subscribe today and keep up to date with all the latest news from Madman Entertainment.