Cinema Locations
Now showing in over 130 cinemas across Australia for one week only.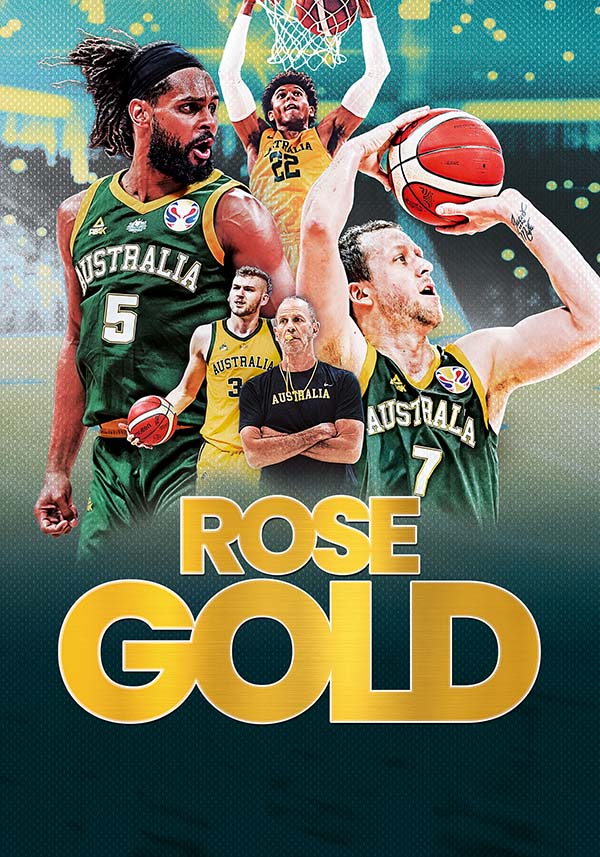 How The Boomers Made History.
Matthew Adekponya's feature debut is a clear three-pointer: not only a behind-the-scenes look at how the Boomers achieved their first ever international medal, but also the story of basketball in the country and a thrilling account of mateship that saw Australia held up on the world stage. Former pro-basketballer, Adekponya weaves BTS footage from his years embedded with the team, with exclusive interviews from coaches, commentators and a star-studded line-up of Australian and NBA players (including Patty Mills, Joe Ingles, Andrew Gaze, Andrew Bogut & Matisse Thybulle). Rose Gold, with creative consultation from Kriv Stenders (Australia Day, MIFF 2017; Red Dog, MIFF 2011) and Allan Clarke (Dark Emu, SFF 2023; Australian Story: Blood On The Tracks 2018), is an unmissable, insiders view of an unforgettable moment in Australian sport, and the never-say die determination that brought the nation's team to glory.
Other Films You Might Like

Join our mailing list to keep up to date with the latest films from Madman.
© 1996-2023 Madman Entertainment Pty. Ltd. All rights reserved. Level 2, 289 Wellington Parade South, East Melbourne, Victoria, Australia 3002. Ph. (61-3) 9261 9200.
Madman acknowledges the Traditional Owners, the Wurundjeri and Boon Wurrung people of the Kulin Nation, on whose land we meet, share and work. We pay our respects to Elders past and present and extend our respect to Aboriginal and Torres Strait Islander peoples from all nations of this land. Aboriginal and Torres Strait Islander people should be aware that this website may contain images or names of people who have since passed away.
Want more Madman?
Subscribe today and keep up to date with all the latest news from Madman Entertainment.