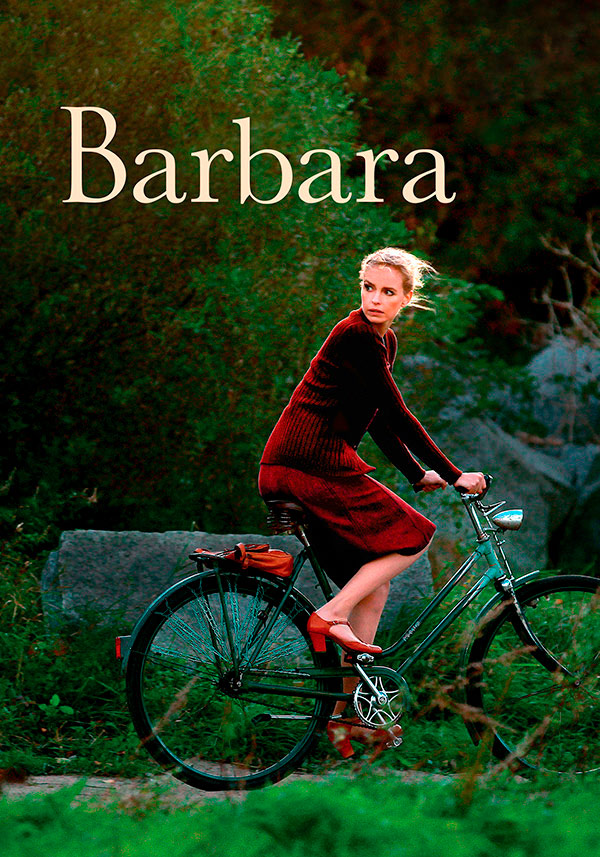 East Germany, 1980. One woman will risk everything.
Barbara waits, keeping to herself. The new apartment, the neighbours, summertime, the countryside – none of that means anything to her. Working as a pediatric surgeon under her new boss Andre, she is attentive when it comes to the patients, but quite distanced from her colleagues. Her future, she feels, will begin later.
But Andre confuses her and arouses her suspicions. His confidence in her professional abilities, his caring attitude, his smile. Why does he cover for her when she helps the young runaway Sarah? Does he have an assignment to keep track of her? As the day of her planned escape quickly approaches, Barbara starts to lose control. Over herself, her plans, over love.
Join our mailing list to keep up to date with the latest films from Madman.
© 1996-2023 Madman Entertainment Pty. Ltd. All rights reserved. Level 2, 289 Wellington Parade South, East Melbourne, Victoria, Australia 3002. Ph. (61-3) 9261 9200.
Madman acknowledges the Traditional Owners, the Wurundjeri and Boon Wurrung people of the Kulin Nation, on whose land we meet, share and work. We pay our respects to Elders past and present and extend our respect to Aboriginal and Torres Strait Islander peoples from all nations of this land. Aboriginal and Torres Strait Islander people should be aware that this website may contain images or names of people who have since passed away.
Want more Madman?
Subscribe today and keep up to date with all the latest news from Madman Entertainment.