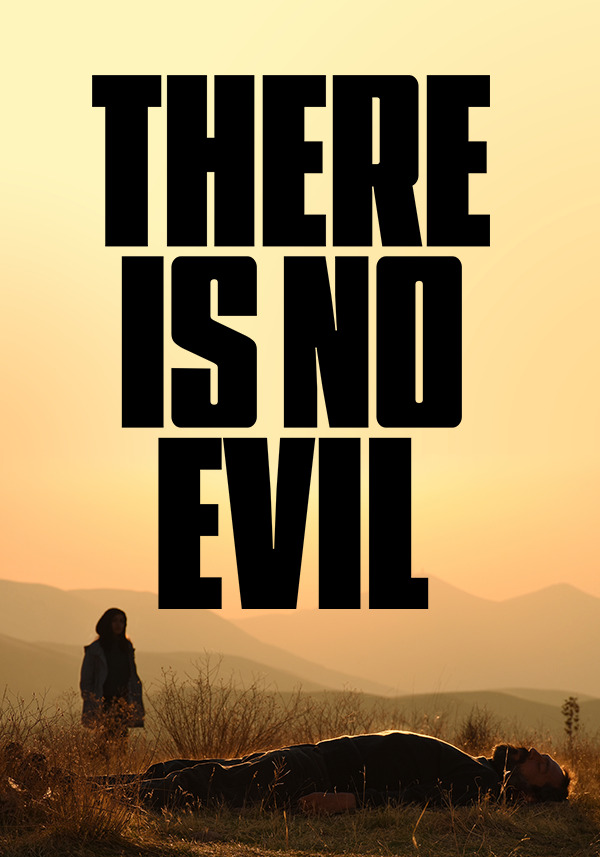 Directed by Mohammad Rasoulof
Every society that enforces the death penalty needs people to kill other people. Four men are put in front of an unthinkable but simple choice. Whatever they decide, it will directly or indirectly corrode themselves, their relationships, and their entire lives. In four thematically connected episodes, Iranian director, Mohammad Rasoulof, tells their stories, which inevitably are also the stories of the people who surround them.
Winner of the Golden Bear for Best Film at the Berlin Film Festival, THERE IS NO EVIL is a modern masterpiece from one of cinema's most passionate voices.
Other Films You Might Like
Join our mailing list to keep up to date with the latest films from Madman.
© 1996-2023 Madman Entertainment Pty. Ltd. All rights reserved. Level 2, 289 Wellington Parade South, East Melbourne, Victoria, Australia 3002. Ph. (61-3) 9261 9200.
Madman acknowledges the Traditional Owners, the Wurundjeri and Boon Wurrung people of the Kulin Nation, on whose land we meet, share and work. We pay our respects to Elders past and present and extend our respect to Aboriginal and Torres Strait Islander peoples from all nations of this land. Aboriginal and Torres Strait Islander people should be aware that this website may contain images or names of people who have since passed away.
Want more Madman?
Subscribe today and keep up to date with all the latest news from Madman Entertainment.