" Jessica Chastain is utterly convincing in another tough-as-nails role"
Hollywood Reporter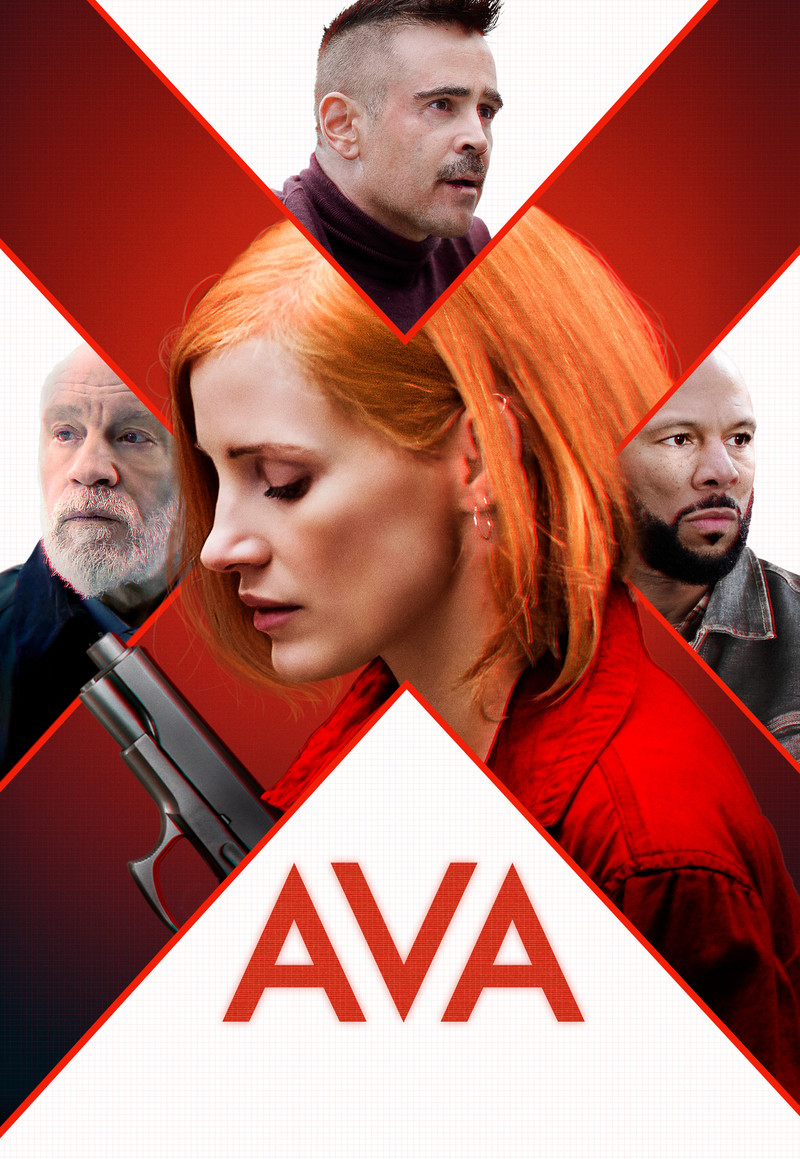 Kill. Or Be Killed
Ava (Jessica Chastain) is a deadly mercenary who works for a black ops organization, travelling the globe and specializing in high profile hits. Ava's career takes a bad turn when a high profile job goes wrong due to faulty information provided to her. With a botched hit (as well as a track record for questioning the validity of her targets), Ava is told to take a hiatus until the heat blows over, but secretly the head of the organization, Simon, (Colin Farrell) has ordered a hit on her to ensure nothing traces back to the company.
With the recent death of her father, Ava decides to go back home to Boston and attempt to mend her relationship with her mother and sister, Judy, though the homecoming proves to be far from happy as the years of estrangement have created resentment. To complicate things further, Ava's ex-fiancé, Michael is now in a relationship with Judy, and involved with an underground gambling ring that Ava knows all too well from her younger days. Ava now has to save her family and herself from multiple threats, while battling her own demons.
Strong violence | Runtime: 96mins
Other Films You Might Like

Join our mailing list to keep up to date with the latest films from Madman.
© 1996-2023 Madman Entertainment Pty. Ltd. All rights reserved. Level 2, 289 Wellington Parade South, East Melbourne, Victoria, Australia 3002. Ph. (61-3) 9261 9200.
Madman acknowledges the Traditional Owners, the Wurundjeri and Boon Wurrung people of the Kulin Nation, on whose land we meet, share and work. We pay our respects to Elders past and present and extend our respect to Aboriginal and Torres Strait Islander peoples from all nations of this land. Aboriginal and Torres Strait Islander people should be aware that this website may contain images or names of people who have since passed away.
Want more Madman?
Subscribe today and keep up to date with all the latest news from Madman Entertainment.