"Just the right comic insouciance."
The Hollywood Reporter
"Intriguing premise and hip-to-the-cause cast"
Mercury News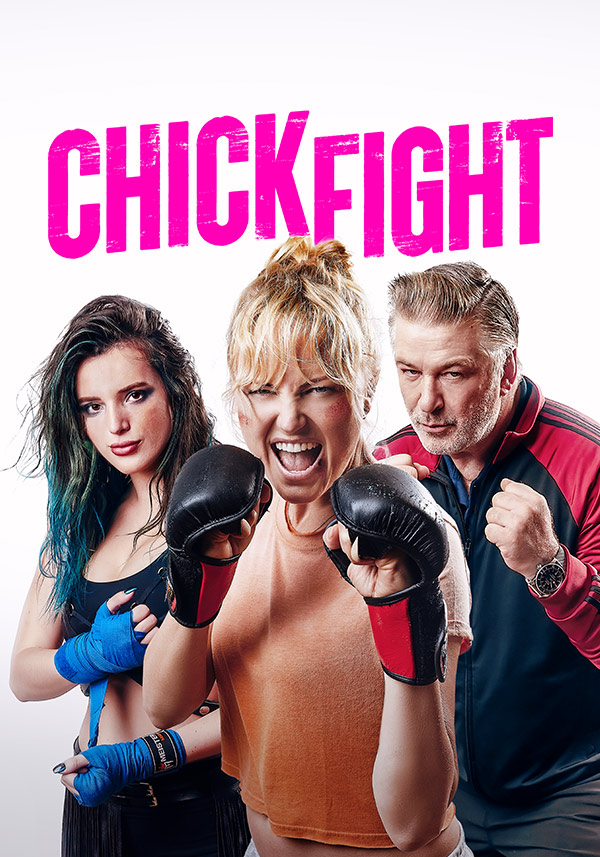 Hit Like A Girl
Chick Fight follows Anna (Malin Akerman), as she navigates a particularly challenging juncture in her life. She still hasn't reconciled with the recent death of her adored mother. She's just discovered that her loving and supportive father is gay (which she totally supports, but the deception cuts deep). And she accidentally burns down her uninsured coffee shop when she discovers a casually thrown joint and a spilled bottle of moonshine don't exactly mix. Knowing Anna needs to be abruptly shaken and stirred from her deep funk, her best friend Charleen (Dulcé Sloan) takes Anna to an all women underground fight club. It's here that Anna encounters an eclectic cast of characters, including the intimidatingly perfect and most brutally efficient fighter of the club, Olivia (Bella Thorne), who quickly becomes a rival in and out of the ring. With the help of an eccentric and reclusive trainer Jack Murphy (Alec Baldwin), Anna slowly rediscovers herself, her inner strength and true purpose in the most primal of ways.
Other Films You Might Like

Join our mailing list to keep up to date with the latest films from Madman.
© 1996-2023 Madman Entertainment Pty. Ltd. All rights reserved. Level 2, 289 Wellington Parade South, East Melbourne, Victoria, Australia 3002. Ph. (61-3) 9261 9200.
Madman acknowledges the Traditional Owners, the Wurundjeri and Boon Wurrung people of the Kulin Nation, on whose land we meet, share and work. We pay our respects to Elders past and present and extend our respect to Aboriginal and Torres Strait Islander peoples from all nations of this land. Aboriginal and Torres Strait Islander people should be aware that this website may contain images or names of people who have since passed away.
Want more Madman?
Subscribe today and keep up to date with all the latest news from Madman Entertainment.