"A must see for all of Aotearoa"
Taika Waititi
"★★★★★ A Kiwi Gem "
Newshub
"★★★★ A heartwarming slice of Northland magic"
New Zealand Herald
Watch it on DocPlay now - Free For 14 Days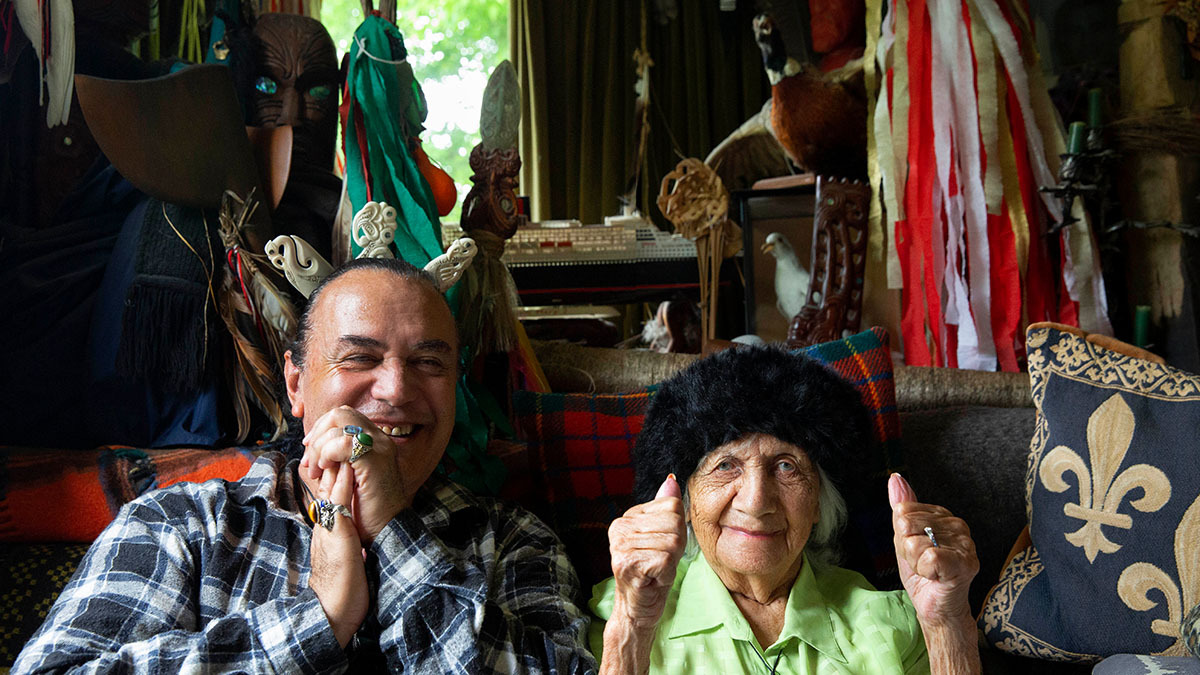 Sign Up Now
A Northland Celebration of Life and Aroha like no other
Genuine New Zealand treasures Isey and James invite us into their lives in the week leading up to Isey's 100th birthday!
Florian Habicht, the director of Kaikohe Demolition, captures a Northland celebration of life and aroha like no other.
Make A Group Booking for James and Isey!
Organise a group booking or fundraiser movie night  – download our form, fill it out and email to your closest cinema!
Download Group Booking Form
Other Films You Might Like

Join our mailing list to keep up to date with the latest films from Madman.
© 1996-2023 Madman Entertainment Pty. Ltd. All rights reserved. Level 2, 289 Wellington Parade South, East Melbourne, Victoria, Australia 3002. Ph. (61-3) 9261 9200.
Madman acknowledges the Traditional Owners, the Wurundjeri and Boon Wurrung people of the Kulin Nation, on whose land we meet, share and work. We pay our respects to Elders past and present and extend our respect to Aboriginal and Torres Strait Islander peoples from all nations of this land. Aboriginal and Torres Strait Islander people should be aware that this website may contain images or names of people who have since passed away.
Want more Madman?
Subscribe today and keep up to date with all the latest news from Madman Entertainment.